Rohr Aircraft Memories


"a website for the Rohr Retirees and Former Employees Club"

home | Arkadelphia | Arlington | Auburn | Brown Field | Cape May | Cerritos | Chula Vista | Clark | Delaware | Edgemont | Evergreen | Fairhope | Foley Fresno | Fullerton | Hagerstown | Hamburg | Heber Springs | Huntsville | Irvine
Los Angeles | Loudenville | Mexico | Millersburg | Mira Loma | Moreno Valley
Paris | Richmond | Riverside | Rockville | San Diego | San Marcos | Sheridan | Toulouse | Washington D.C. | Winder
Advanced | Aerospace | Antenna/Marine | Communications | Computer | Construction | Material | Postal | Rail | Transit
Bibliography | Guest Book | Looking For… | Memorabilia | People | Rohr, Fred | Timeline
AeROHRcrafter | Rohr Magazine | Rohr News | News Clippings | Contact Us

WELCOME
Welcome to the "Rohr Aircraft Memories" website. This website project was created in the spring of 2006. The purpose of this website is to collect memories – stories, photographs, and history – from those that worked at Rohr Aircraft/Rohr Industries, Inc. in Riverside, California, but it quickly expanded to include all Rohr plants. Rohr, Inc. was acquired by The BF Goodrich Company in December of 1997. Recently Goodrich merged with UTC. The website came about from an interest in reconnecting former Rohr employees with each other. The resulting collection of interviews and information are reflections of those that lived and worked at Rohr since the company was founded in 1940.
Do you have a story to share? Is there someone special that you would like to see included in the website?
Please send your photographs and stories to Sue at poole.sue@gmail.com. We would love to include them on the website. Please include any information about the people in the photograph, including the year take, names, and Rohr plant/facility.
Do you have any old issues of Rohr News, Rohr Magazine or AeROHRcrafters that you would like to unload? Or any other Rohr publications? We would love to take them off of your hands!
If you found our website, then you might also be interested in the Retiree Clubs. For more information on the Riverside breakfast and luncheons please email Jerry Van Hulle at jvanhulle68@gmail.com.
Be sure to also visit the ROHR pages on Facebook.
Thanks for visiting!
The Rohr Aircraft Memories website is owned by Sue Poole.
Opinions expressed on these pages are not necessarily those of the site owner.
All content is ©2006-2018 Sue Poole unless otherwise credited or a vintage reprint.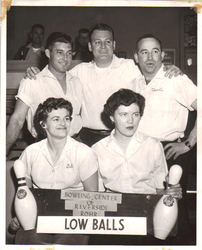 Save
Save
Save
Save
Save
Save
Save
Save
Save
Save
Save
Save
Save
Save